Doug Frye, MD, MPH, RMSK
Dr. Frye graduated from the University of Colorado Medical School. He also holds a Masters degree in Public Health from the Medical College of Wisconsin. Dr. Frye is Board Certified in Occupational Medicine and has over 30 years of experience in the non-surgical treatment of musculoskeletal problems. He has practiced in the Topeka area for over 27 years, and is a member of the American Association of Orthopedic Medicine and has extensive training in Regenerative Medicine, such as Prolotherapy and Platelet Rich Plasma or PRP injections to treat chronic musculoskeletal pain. In 2007 Dr. Frye took his first course in musculoskeletal diagnostic and interventional Ultrasound. In December 2011 Dr. Frye and The Center for Manual Medicine became the first practice in Kansas certified for musculoskeletal ultrasound. Dr. Frye is also one of the first Certified Musculo-Skeletal Sonographers in the United States. Currently his primary interest is using sonography to diagnose and treat with guided injection therapy. He is also a consultant for Kansas State University's department of molecular and cellular biology regarding the development of Adipose Derived Regenerative Cells. In his free time Dr. Frye enjoys painting and many of his works are displayed throughout the office.
Dan Tangpricha, DC
Dr. Dan Tangpricha is a Doctor of Chiropractic, Licensed by the Kansas Board of Healing arts since the year 2000.  He did his undergraduate studies at Louisiana State University and received his doctoral degree from Cleveland Chiropractic College in the year 2000.  
He has been in private chiropractic practice since 2000 treating all the many varieties of musculoskeletal conditions associated with pain and injuries to the human body.  He comes from a background of working with a team of multidisciplinary professionals to provide patients with the best healthcare services possible.  His overall philosophy is to not only relieve pain but to condition the body to stay out of pain and perform better in an Active lifestyle.
Dr. Dan is a native of New Orleans, Louisiana and has resided in Topeka, KS for the past 14 yrs.   Dr. Dan is married to his wife Amy and has three children.  In his spare time, he enjoys exercising, golf and watching his kid's activities.
Evan Burdiek, DPT
Evan grew up outside of Silver Lake and graduated from Silver Lake High School in 2013. He is a Doctor of Physical Therapy (DPT), which he earned from Wichita State University in May of 2021. While earning his DPT, Evan did a 10-week rotation at the Center for Manual Medicine. It was here where Evan developed a dynamic skill set in manual therapy to treat a variety of injuries with joint manipulation and mobilization as a foundation for treatment. Evan places an emphasis on exercise progression to promote quicker return to prior level of function. He also has an undergraduate degree in Exercise Physiology from Washburn University. During his time at Washburn he was a member of the baseball team as a pitcher in 2013 and 2014. Evan has experience in coaching baseball and 1-on-1 youth pitching instruction. He has also treated injuries of other overhead athletes such as volleyball. In Evan's free time he enjoys spending time with his wife Taylor and his son Daxton, watching and attending major sporting events, and golfing.
Tamra Price, OT
Tamra graduated from Rockhurst University in 2000 with her Master of Occupational Therapy degree, and she has been certified by the National Board for Certification in Occupational Therapy (NBCOT) since 2000. She has over 20 years of experience as a licensed occupational therapist in the state of Kansas. She's lived in Topeka for the majority of that time and practiced in acute care, inpatient rehabilitation, and skilled nursing settings prior to joining the Center for Manual Medicine team. She has enjoyed working with a vast array of patients, including those with neurological, multi-trauma, cardiac, pulmonary, and orthopedic conditions.
As an OT, Tamra's treatment focuses on promoting wellness, decreasing pain, and maximizing function to keep people engaged in those meaningful activities they need and want to do in their daily lives. Tamra is also passionate about helping seniors stay safe and strong to minimize their fall risk and enable them age in place at home.
In her free time, Tamra usually has a book in hand. She also enjoys yoga and hiking area trails, but her best moments are those spent with her family when her kids are home for visits.
Seth Harrison, CSCS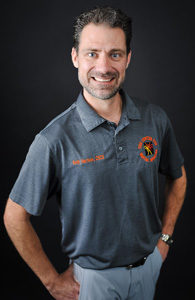 Seth Harrison graduated from Washburn University with a degree in Health, Physical Education and Exercise Science, with an emphasis in Exercise Physiology in 1999. In 2003 he became a Certified Strength and Conditioning Specialist, CSCS, through the National Strength and Conditioning Association, NSCA. Seth became a Certified Strength Training Specialist, STS, through the International Weight Lifting Association, IWA, in 2007 and a Certified Weight Trainer, CWT, in 2012. He has been with The Center for Manual Medicine since 1999 and has accumulated over 300 hours of post graduate training in musculoskeletal rehabilitation. In 2008 Seth became the office manager of The Center for Manual Medicine. With this change, his focus shifted from direct patient care to running and managing the growing practice. In 2016 The Center continued its growth with the addition of Regenerative Orthopedics. Seth trained extensively on Adipose tissue transfer and Platelet Rich Plasma techniques and is the educator of the office for these procedures. In his free time Seth enjoys spending time with his wife Lesley and their 3 kids. They all enjoy the outdoors, exercise, and athletics. When he is not watching his daughters in dance or theater, he is helping coach his son in wrestling.
Phil Alexander, PTA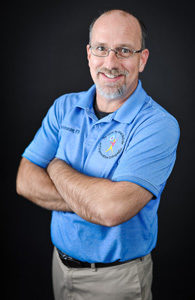 Phil graduated from Athens Technical College, Athens Georgia in 2005 with his Associates of Applied Science. He relocated to Topeka in 2007 and started working at The Center For Manual Medicine in May of 2019. Phil has attended continuing education in Myofascial Release and instrument assisted soft tissue mobilization. In his spare time he enjoys going to live sporting events and traveling with his family on spontaneous mini vacations.
Josh McKinsey BSN, ST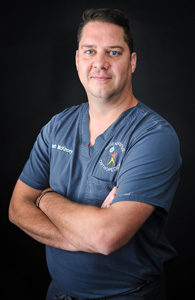 Josh McKinsey is a graduate from Emporia State University with a Bachelor's of Science in Nursing. Josh worked in surgery for 14 years where he was also trained to be a surgical technician. He worked on the Cardiothoracic surgery team for 12 years where he was a preceptor for new employees. He came to The Center for Regenerative Orthopedics in 2016, some of his responsibilities here are helping Dr. Frye with Adipose Derived Regenerative Cells, PRP, and other injection therapy. Josh enjoys spending time with his family and friends and attending his children's sporting events in his free time.
Jennifer English, Receptionist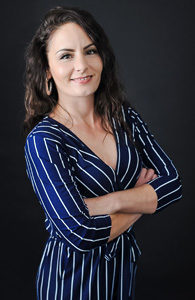 Jennifer English has been with the CTRMM since 2007. Her responsibilities as the head receptionist consist of customer service, billing and coding, and collections Department. She does an amazing job at keeping patients happy and making sure things run smooth for the physical therapist and chiropractors. Before coming to CTRMM she graduated with her CNA license from Allen County Community College in 2003 and has been in the medical field for the last 15 years.
She is originally from Cheyenne Wyoming and moved here to start her family in 2002. She has 3 amazing kids at home who keep her busy with daily activities. Her favorite thing to do outside the office is watching them play the sports they love to do.
Doctor Emeritus: Mark Penn, DC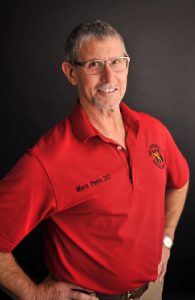 Dr. Penn began his health care career in 1976 as an orderly in Physical Therapy at St. Francis. He went on to earn his Emergency Medical Technician (EMT) and worked for five years as a dialysis technician helping to care for patients with kidney failure. During those years Dr. Penn also enjoyed spending his time as a Karate instructor and competing in triathlons.
Dr. Penn was introduced to Chiropractic treatment after suffering a sports injury. After experiencing excellent results from the Chiropractic adjustments he began to envision a team of Chiropractic, Medical, and Physical Therapy providers. It was with that goal that Dr. Penn started his Chiropractic education in 1983 at Logan Chiropractic College in St. Louis.
Dr. Penn graduated from Logan College in December 1986. He started Penn Chiropractic Office shortly after. His post-graduate education focused on Rehabilitative exercise having completed over 300 hours of training.
In 1993 Dr. Penn was fortunate to meet Dr. Doug Frye who was working at Midwest Occupational Health Services through Cotton O'Neil. They began sharing ideas on patient care and in 2000 formed The Center for Manual Medicine. Dr. Penn continues to focus on Chiropractic care and Rehabilitative exercises and has achieved his goal of working with a highly skilled team of Chiropractors, Physical Therapists, Exercise physiologists, and medical physicians. In his free time, Dr. Penn enjoys spending time with his wife Jeanine and children, as well as riding bicycles and motorcycles.
Tanja Weber
Tanja joined The Center For Manual Medicine and Regenerative Orthopedics in November of 2022 as a receptionist.   She has been a Certified Medical Assistant since 2007.  She is a German native and has been in Topeka since 2019.  She enjoys hiking in national parks in her free time.
Take a tour of our office